BICMTE Store is introducing an incentive affiliate marketing campaign, and if you complete the tasks below, you will be eligible to get cash rewards/vouchers as part of the program.
Cash rewards may be earned in two ways:
Every dollar spent in our store generates 10 points, with 100 points equaling $1. You will have the option of directly redeeming your points for cash or discount vouchers.
Become a distributor. All you have to do is share the links with friends on your social network. For each successful order, you'll get a cash incentive of $15. Thus, if 100 people make a purchase using your referral links, you'll get $1,500 in cash.
How to Earn Cash Rewards:
STEP 1: Click on the "Rewards" extension in the bottom left corner of the page as indicated in the picture (NOTE: For the APP, please tap the "Rewards" in the bottom right corner).
STEP 2: Open the rewards page and click the "Join Now" button. Enter your information, email and password to complete the registration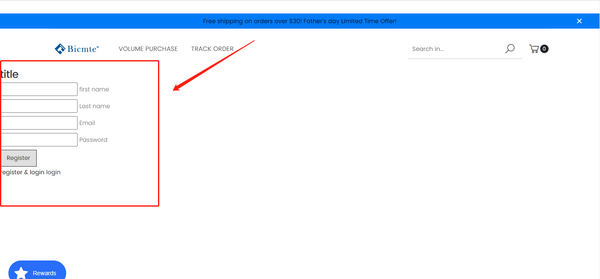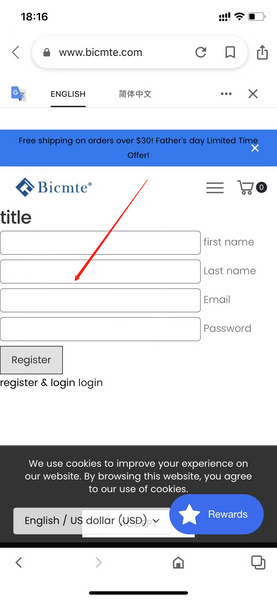 STEP 3: Confirm and click "Visit Our Store." On the "Rewards" page, you may find a link to share, an overview of the points you've earned, as well as the cash and gift rewards you're eligible to redeem.
STEP 4: Through the shared link, you can invite friends to shop and earn a $15 cash bonus for each order they make.
STEP 5: If you have forgotten your login password, click on the link provided below and follow the procedures to reset it:
https://www.bicmte.com/account/login
Join the Bicmte Affiliate Program now to start earning cash rewards. For each order placed by a friend, you'll get $15 in quick cash!
Follow us on WhatsApp by scanning the QR code. Please feel free to contact our customer service staff if you have any queries or issues concerning the cash rewards or anything else.
 WhatsApp QR Code: